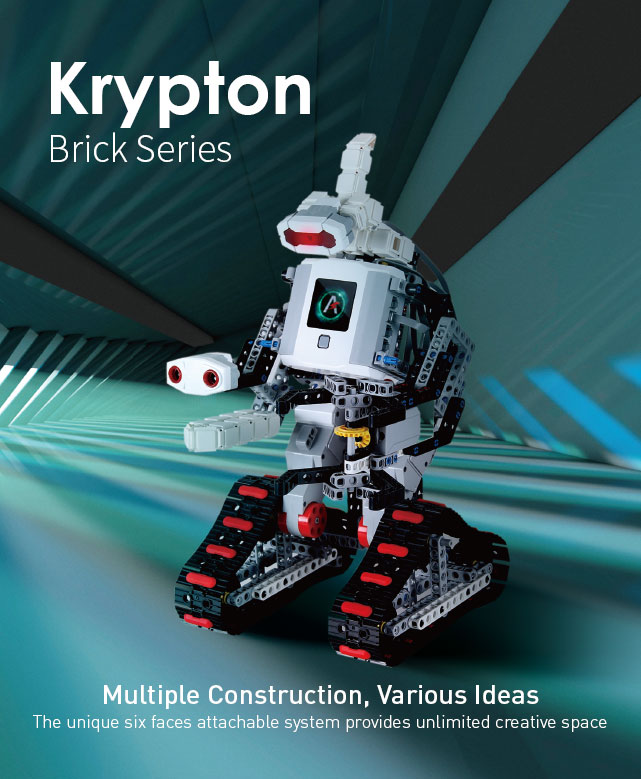 Description
Coming from the PartnerX South China Sea Krypton Base in 3016, Brick robot Krypton stressed on cultivation of kids' multiple intelligences such as spatial intelligence and mathematical-logic intelligence. Its innovative six-side building system, infinite 3D style and convenient human-robot interaction upgrade the tradition brick projects, thus enabling preteens and teenagers to train success ability and enhance scientific and technological literacy while having fun.
Six-side Building System Infinite Creation
The brick can be built on six sides. This has provided kids with plenty space for mechanical creation to make various trials.
Different from Tradition Bricks
Krypton has multiple interaction methods like the revolutionary voice recognition and touch recognition, etc. It is robot constructed by bricks rather than tradition brick building project.
Powerful Brain
Krypton boasts strong calculation ability and powerful voice & image recognition abilities.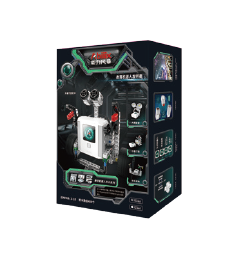 Krypton 0
Types:

42
Components:

206 pieces
Actuators:

3 from 2 kinds, Small Motor, Speaker
Sensors:

4 from 3 kinds, Collision, Grayscale, Position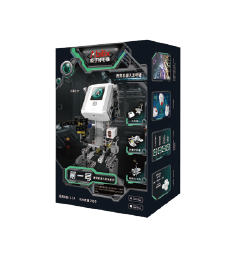 Krypton 1
Types:

43
Components:

268 pieces
Actuators:

3 from 2 kinds, Small Motor, Speaker
Sensors:

5 from 7 kinds, Position, Ultrasonic, Grayscale, Collision, Color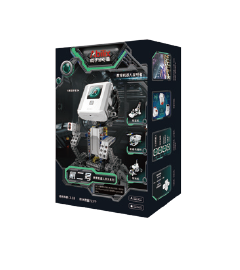 Krypton 2
Types:

43
Components:

292 pieces
Actuators:

3 from 2 kinds, Small Motor, Speaker
Sensors:

5 from 7 kinds, Position, Ultrasonic, Grayscale, Collision, Color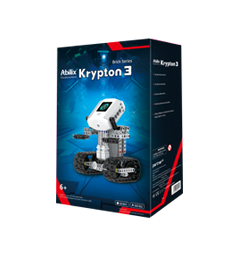 Krypton 3
Types:

48
Components:

397 pieces
Actuators:

5 from 3 kinds, Small Motor, Speaker, LED Light
Sensors:

5 from 4 kinds, Compass, Gyro, Microphone, Position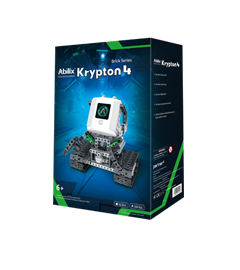 Krypton 4
Types:

48
Components:

424 pieces
Actuators:

5 from 3 kinds, Small Motor, Speaker, LED Light
Sensors:

5 from 4 kinds, Compass, Gyro, Microphone, Position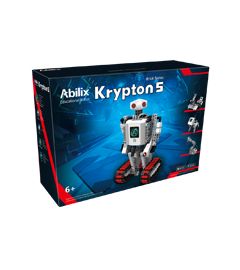 Krypton 5
Types:

57
Components:

782 pieces
Actuators:

6 from 4 kinds, Big Motor, Small Motor, Speaker, LED Light
Sensors:

14 from 8 kinds, Compass, Gyro, Microphone, Position, Ultrasonic, Grayscale, Collision, Color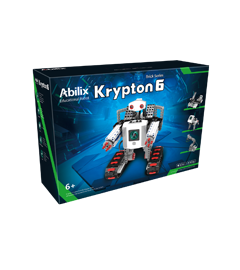 Krypton 6
Types:

57
Components:

816 pieces
Actuators:

6 from 4 kinds, Big Motor, Small Motor, Speaker, LED Light
Sensors:

13 from 7 kinds, Compass, Gyro, Microphone, Position, Ultrasonic, Grayscale, Collision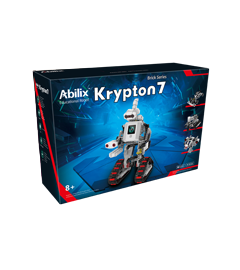 Krypton 7
Types:

57
Components:

1025 pieces
Actuators:

9 from 4 kinds, Big Motor, Small Motor, Speaker, LED Light
Sensors:

26 from 9 kinds, Compass, Gyro, Microphone, Position, Camera, Ultrasonic, Grayscale, Collision, Color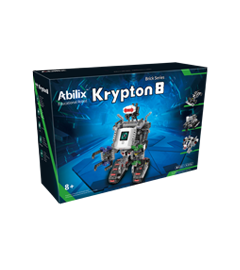 Krypton 8
Types:

57
Components:

1122 pieces
Actuators:

8 from 4 kinds, Big Motor, Small Motor, Speaker, LED Light
Sensors:

21 from 9 kinds, Compass, Gyro, Microphone, Position, Camera, Ultrasonic, Grayscale, Collision, Color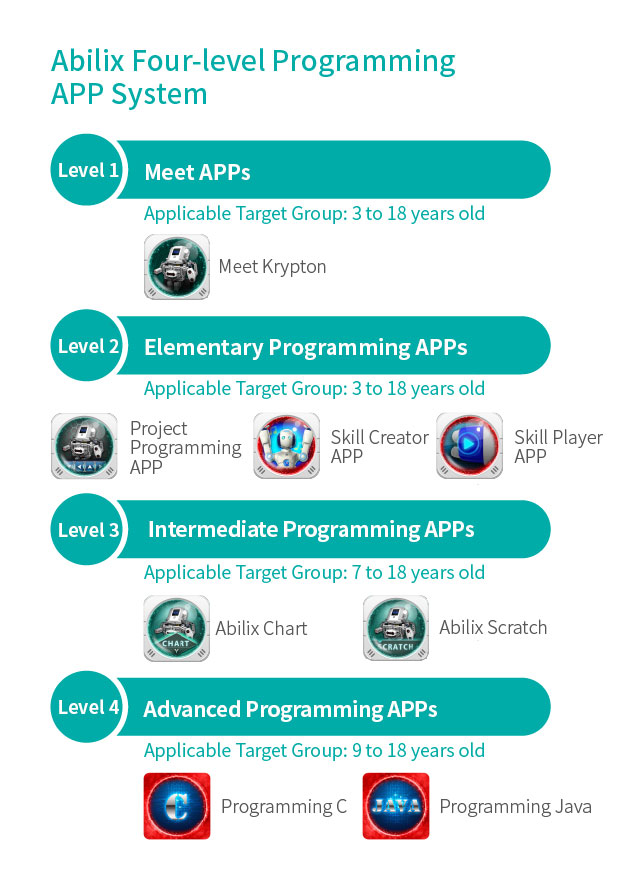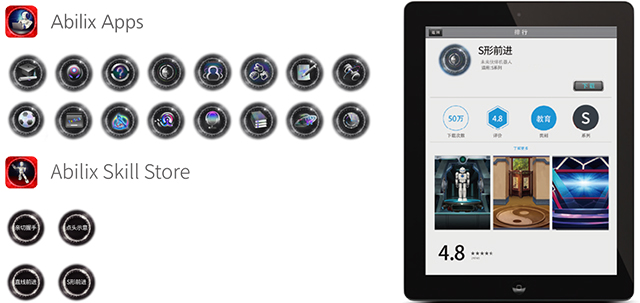 Krypton Introduction