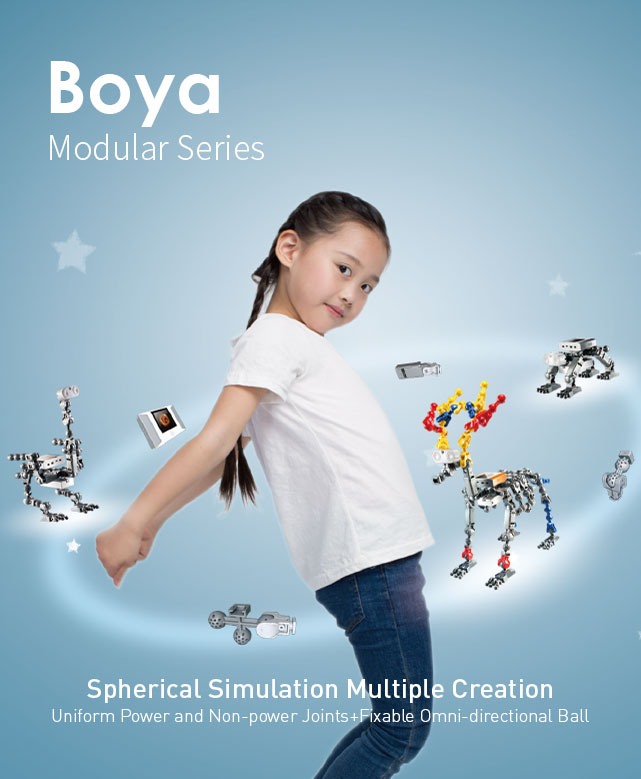 Description
Coming from PartnerX Boya Base located in Mercury in 3017, Boya spares no effort to fulfill its mission: To enhance adolescents' multiple intelligence, including spatial structure, logic, etc. Boya is famous for its pioneering outlook and multi - DOF design, which, to the largest extent, inspires adolescents' creativity and enables teenagers to practice extraordinary skills and lift up their scientific and technological literacy.
Uniform Power and Non-power Joints
Boya, as a multiple - DOF humanoid robot, can be designed into different shapes or some robotic "creatures". Users can demonstrate their infinite creativity through Boya.
Fixable Omni-directional Ball
With its omni-directional ball design and solid metal screws, Boya can be shaped into varieties of postures.
Powerful Brain
Boya is featured by its strong calculation ability and powerful voice & image recognition abilities.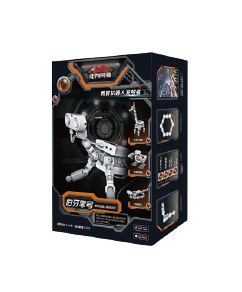 Boya 0
Components:

75 pieces
Controller Box:

WiFi+Horn
Actuators:

Intelligent Motor*2, Light
Structural Parts:

Head*1, Big Foot*2, Small Foot*4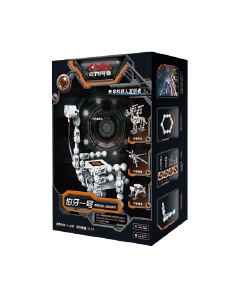 Boya 1
Components:

120 pieces
Controller Box:

WiFi+Horn
Actuators:

Intelligent Motor*4, Light
Structural Parts:

Head*1, Big Foot*2, Small Foot*6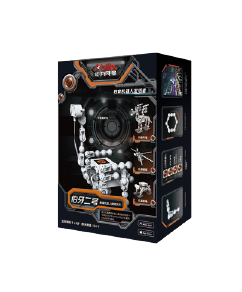 Boya 2
Components:

209 pieces
Controller Box:

WiFi+Horn
Actuators:

Intelligent Motor*4, Light
Structural Parts:

Head*1, Big Foot*2, Small Foot*6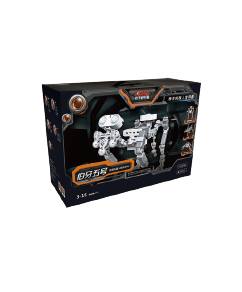 Boya 5
Components:

331 pieces
Controller Box:

WiFi+Mic+Horn+Compass+Gyro
Actuators:

Intelligent Motor*8, Light
Sensor:

Camera+Sonar
Structural Parts:

Head*1 with Light+Camera, Big Foot*4, Small Foot*6
Boya 6
Components:

361 pieces
Controller Box:

WiFi+Mic+Horn+Compass+Gyro
Actuators:

Intelligent Motor*8, Light
Sensor:

Camera+Sonar
Structural Parts:

Head*1 with Light+Camera, Big Foot*4, Small Foot*6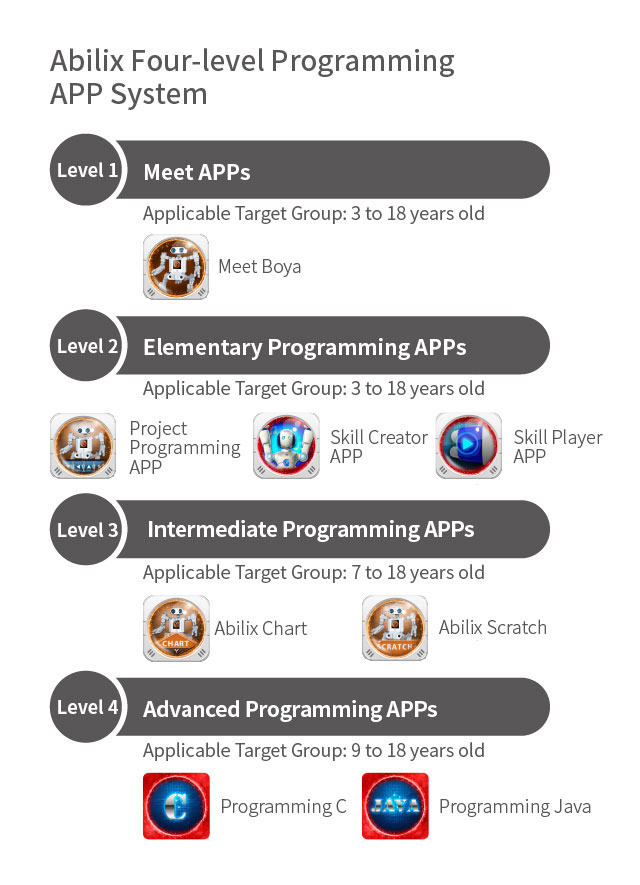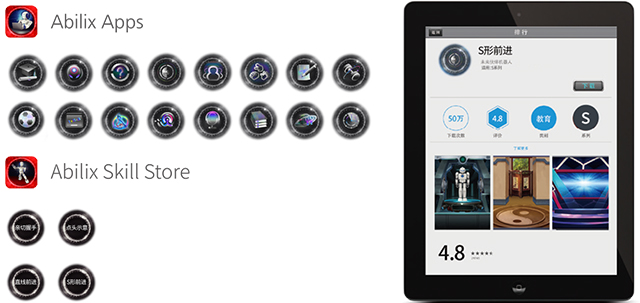 Boya Series Product Introduction